Our story begins in 1933, in a place popularly known as El Callejón del Gato, where the concave and convex mirrors inspired D. Ramón María del Valle Inclán, spanish author, to write about the "esperpento" in his book "Luces de Bohemia" (1924).
We were then a wine tavern that became a tapas restaurant after the Civil War.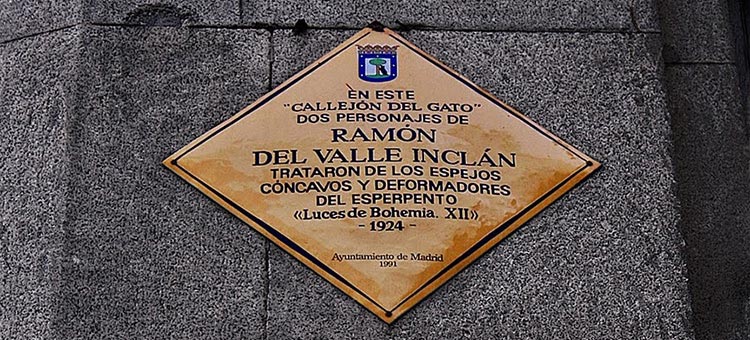 During the first years of the 50's, we started cooking a spicy sauce that we added to our potatos, even to the costumers that ordered the potatos without any sauce.
A decade later, we registered Las Bravas®, the brand that names a delicious recipe born in the most authentic Madrid, and that is now imitated around the country.
In 1963 we added a new restaurant in Espoz y Mina Street, and, in 1974, we also added a new one in Pasaje Matheu, both of them in the heart of the city, in the area known as Philip II's "arrabales".
You can only taste the authentic and secret Las Bravas® sauce at our three restaurants. That's why our potatoes and spanish omelette with Las Bravas® sauce are different, original and authentic.
To take away >>>